<p class="description">Here you can create the content that will be used within the module.</p>
</div> <!– .et-pb-option-container –>
</div> <!– .et-pb-option –>
<div class="et-pb-option et-pb-option–multiple_checkboxes" tabindex="-1″>
<label for="et_pb_disabled_on">Disable on: </label>
<div class="et-pb-option-container et-pb-option-container–multiple_checkboxes">
<div class="et_pb_checkboxes_wrapper">
<label><input type="checkbox" class="et_pb_checkbox_phone" value="phone"> Phone</label><br/>
<label><input type="checkbox" class="et_pb_checkbox_tablet" value="tablet"> Tablet</label><br/>
<label><input type="checkbox" class="et_pb_checkbox_desktop" value="desktop"> Desktop</label><br/><input type="hidden" id="et_pb_disabled" class="et_pb_disabled_option" value="" ><input type="hidden" name="et_pb_disabled_on" id="et_pb_disabled_on" class="et-pb-main-setting regular-text" data-default="" value="" /></div>
<p class="description">This will disable the module on selected devices</p>
</div> <!– .et-pb-option-container –>
</div> <!– .et-pb-option –>
<div class="et-pb-option et-pb-option–text" tabindex="-1″>
<label for="admin_label">Admin Label: </label>
<div class="et-pb-option-container et-pb-option-container–text">
<input id="admin_label" type="text" class="regular-text et-pb-main-setting" value="Text" />
<p class="description">This will change the label of the module in the builder for easy identification.</p>
</div> <!– .et-pb-option-container –>
</div> <!– .et-pb-option –>
</div> <!– .et-pb-options-tab_general –><div class="et-pb-options-tab et-pb-options-tab-advanced">
<div class="et-pb-option et-pb-option–text" tabindex="-1″>
<label for="et_pb_max_width">Max Width: </label>
<div class="et-pb-option-container et-pb-option-container–text">
<div class="et_pb_mobile_settings_tabs">
<a href="#" class="et_pb_mobile_settings_tab et_pb_mobile_settings_active_tab" data-settings_tab="desktop">
Desktop
</a>
<a href="#" class="et_pb_mobile_settings_tab" data-settings_tab="tablet">
Tablet
</a>
<a href="#" class="et_pb_mobile_settings_tab" data-settings_tab="phone">
Smartphone
</a>
</div>
<input id="et_pb_max_width" type="text" class="regular-text et-pb-validate-unit et-pb-main-setting et_pb_setting_mobile et_pb_setting_mobile_active et_pb_setting_mobile_desktop" value="" data-device="desktop" /><input id="et_pb_max_width_tablet" type="text" class="regular-text et-pb-validate-unit et-pb-main-setting et_pb_setting_mobile et_pb_setting_mobile_tablet" value="" data-device="tablet" data-has_saved_value="no" /><input id="et_pb_max_width_phone" type="text" class="regular-text et-pb-validate-unit et-pb-main-setting et_pb_setting_mobile et_pb_setting_mobile_phone" value="" data-device="phone" data-has_saved_value="no" /><input id="et_pb_max_width_last_edited" type="hidden" class="et_pb_mobile_last_edited_field" value="" ><span class="et-pb-mobile-settings-toggle"></span><span class="et-pb-reset-setting"></span>
</div> <!– .et-pb-option-container –>
</div> <!– .et-pb-option –>
<div class="et-pb-option et-pb-option–font" tabindex="-1″>
<label for="et_pb_header_font_select">Header Font: </label>
<div class="et-pb-option-container et-pb-option-container–font">
<select name="et_pb_header_font_select" id="et_pb_header_font_select" class="regular-text et-pb-font-select et-pb-helper-field">
<option value="default">Default</option><option value="Georgia">Georgia</option><option value="Times New Roman">Times New Roman</option><option value="Arial">Arial</option><option value="Trebuchet">Trebuchet</option><option value="Verdana">Verdana</option><option value="Abel">Abel</option><option value="Amatic SC">Amatic SC</option><option value="Arimo">Arimo</option><option value="Arvo">Arvo</option><option value="Bevan">Bevan</option><option value="Bitter">Bitter</option><option value="Black Ops One">Black Ops One</option><option value="Boogaloo">Boogaloo</option><option value="Bree Serif">Bree Serif</option><option value="Calligraffitti">Calligraffitti</option><option value="Cantata One">Cantata One</option><option value="Cardo">Cardo</option><option value="Changa One">Changa One</option><option value="Cherry Cream Soda">Cherry Cream Soda</option><option value="Chewy">Chewy</option><option value="Comfortaa">Comfortaa</option><option value="Coming Soon">Coming Soon</option><option value="Covered By Your Grace">Covered By Your Grace</option><option value="Crafty Girls">Crafty Girls</option><option value="Crete Round">Crete Round</option><option value="Crimson Text">Crimson Text</option><option value="Cuprum">Cuprum</option><option value="Dancing Script">Dancing Script</option><option value="Dosis">Dosis</option><option value="Droid Sans">Droid Sans</option><option value="Droid Serif">Droid Serif</option><option value="Francois One">Francois One</option><option value="Fredoka One">Fredoka One</option><option value="The Girl Next Door">The Girl Next Door</option><option value="Gloria Hallelujah">Gloria Hallelujah</option><option value="Happy Monkey">Happy Monkey</option><option value="Indie Flower">Indie Flower</option><option value="Josefin Slab">Josefin Slab</option><option value="Judson">Judson</option><option value="Kreon">Kreon</option><option value="Lato">Lato</option><option value="Lato Light">Lato Light</option><option value="Leckerli One">Leckerli One</option><option value="Lobster">Lobster</option><option value="Lobster Two">Lobster Two</option><option value="Lora">Lora</option><option value="Luckiest Guy">Luckiest Guy</option><option value="Merriweather">Merriweather</option><option value="Metamorphous">Metamorphous</option><option value="Montserrat">Montserrat</option><option value="Noticia Text">Noticia Text</option><option value="Nova Square">Nova Square</option><option value="Nunito">Nunito</option><option value="Old Standard TT">Old Standard TT</option><option value="Open Sans">Open Sans</option><option value="Open Sans Condensed">Open Sans Condensed</option><option value="Open Sans Light">Open Sans Light</option><option value="Oswald">Oswald</option><option value="Pacifico">Pacifico</option><option value="Passion One">Passion One</option><option value="Patrick Hand">Patrick Hand</option><option value="Permanent Marker">Permanent Marker</option><option value="Play">Play</option><option value="Playfair Display">Playfair Display</option><option value="Poiret One">Poiret One</option><option value="PT Sans">PT Sans</option><option value="PT Sans Narrow">PT Sans Narrow</option><option value="PT Serif">PT Serif</option><option value="Raleway">Raleway</option><option value="Raleway Light">Raleway Light</option><option value="Reenie Beanie">Reenie Beanie</option><option value="Righteous">Righteous</option><option value="Roboto">Roboto</option><option value="Roboto Condensed">Roboto Condensed</option><option value="Roboto Light">Roboto Light</option><option value="Rock Salt">Rock Salt</option><option value="Rokkitt">Rokkitt</option><option value="Sanchez">Sanchez</option><option value="Satisfy">Satisfy</option><option value="Schoolbell">Schoolbell</option><option value="Shadows Into Light">Shadows Into Light</option><option value="Source Sans Pro">Source Sans Pro</option><option value="Source Sans Pro Light">Source Sans Pro Light</option><option value="Special Elite">Special Elite</option><option value="Squada One">Squada One</option><option value="Tangerine">Tangerine</option><option value="Ubuntu">Ubuntu</option><option value="Unkempt">Unkempt</option><option value="Vollkorn">Vollkorn</option><option value="Walter Turncoat">Walter Turncoat</option><option value="Yanone Kaffeesatz">Yanone Kaffeesatz</option>
</select>
<div class="et_builder_font_styles mce-toolbar">
<div class="et_builder_bold_font et_builder_font_style mce-widget mce-btn">
<button type="button">
<i class="mce-ico mce-i-bold"></i>
</button>
</div>
<div class="et_builder_italic_font et_builder_font_style mce-widget mce-btn">
<button type="button">
<i class="mce-ico mce-i-italic"></i>
</button>
</div>
<div class="et_builder_uppercase_font et_builder_font_style mce-widget mce-btn">
<button type="button">
<i class="mce-ico mce-i-uppercase"></i>
</button>
</div>
<div class="et_builder_underline_font et_builder_font_style mce-widget mce-btn">
<button type="button">
<i class="mce-ico mce-i-underline"></i>
</button>
</div>
</div> <!– .et_builder_font_styles –><input type="hidden" name="et_pb_header_font" id="et_pb_header_font" class="et-pb-main-setting regular-text et-pb-font-select" data-default="||||" value="||||" /><span class="et-pb-reset-setting"></span>
</div> <!– .et-pb-option-container –>
</div> <!– .et-pb-option –>
<div class="et-pb-option et-pb-option–range" tabindex="-1″>
<label for="et_pb_header_font_size">Header Font Size: </label>
<div class="et-pb-option-container et-pb-option-container–range">
<div class="et_pb_mobile_settings_tabs">
<a href="#" class="et_pb_mobile_settings_tab et_pb_mobile_settings_active_tab" data-settings_tab="desktop">
Desktop
</a>
<a href="#" class="et_pb_mobile_settings_tab" data-settings_tab="tablet">
Tablet
</a>
<a href="#" class="et_pb_mobile_settings_tab" data-settings_tab="phone">
Smartphone
</a>
</div>
<input type="range" class="et-pb-main-setting et-pb-range et_pb_setting_mobile et_pb_setting_mobile_desktop et_pb_setting_mobile_active" data-default="30px" value="30″ min="1″ max="100″ step="1″ data-device="desktop" /><input type="range" class="et-pb-main-setting et-pb-range et_pb_setting_mobile et_pb_setting_mobile_tablet" data-default="30px" value="30″ min="1″ max="100″ step="1″ data-device="tablet" data-has_saved_value="no" /><input type="range" class="et-pb-main-setting et-pb-range et_pb_setting_mobile et_pb_setting_mobile_phone" data-default="30px" value="30″ min="1″ max="100″ step="1″ data-device="phone" data-has_saved_value="no" />
<input id="et_pb_header_font_size" type="text" class="regular-text et-pb-range-input et_pb_setting_mobile et_pb_setting_mobile_active et_pb_setting_mobile_desktop" value="30px" data-default="30px" data-device="desktop" /><input id="et_pb_header_font_size_tablet" type="text" class="regular-text et-pb-range-input et_pb_setting_mobile et_pb_setting_mobile_tablet" data-default="30px" value="30px" data-device="tablet" data-has_saved_value="no" /><input id="et_pb_header_font_size_phone" type="text" class="regular-text et-pb-range-input et_pb_setting_mobile et_pb_setting_mobile_phone" data-default="30px" value="30px" data-device="phone" data-has_saved_value="no" /><input id="et_pb_header_font_size_last_edited" type="hidden" class="et_pb_mobile_last_edited_field" value="" ><span class="et-pb-mobile-settings-toggle"></span><span class="et-pb-reset-setting"></span>
</div> <!– .et-pb-option-container –>
</div> <!– .et-pb-option –>
<div class="et-pb-option et-pb-option–color" tabindex="-1″>
<label for="et_pb_header_text_color">Header Text Color: </label>
<div class="et-pb-option-container et-pb-option-container–color">
<span class="et-pb-custom-color-button et-pb-choose-custom-color-button"><span>Choose Custom Color</span></span>
<div class="et-pb-custom-color-container et_pb_hidden">
<input class="et-pb-color-picker-hex" type="text" maxlength="7″ placeholder="Hex Value" data-selected-value="" value="" />
<input id="et_pb_header_text_color" class="et-pb-main-setting et-pb-custom-color-picker" type="hidden" value="" />
<span class="et-pb-reset-setting"></span>
</div> <!– .et-pb-custom-color-container –>
</div> <!– .et-pb-option-container –>
</div> <!– .et-pb-option –>
<div class="et-pb-option et-pb-option–range" tabindex="-1″>
<label for="et_pb_header_letter_spacing">Header Letter Spacing: </label>
<div class="et-pb-option-container et-pb-option-container–range">
<div class="et_pb_mobile_settings_tabs">
<a href="#" class="et_pb_mobile_settings_tab et_pb_mobile_settings_active_tab" data-settings_tab="desktop">
Desktop
</a>
<a href="#" class="et_pb_mobile_settings_tab" data-settings_tab="tablet">
Tablet
</a>
<a href="#" class="et_pb_mobile_settings_tab" data-settings_tab="phone">
Smartphone
</a>
</div>
<input type="range" class="et-pb-main-setting et-pb-range et_pb_setting_mobile et_pb_setting_mobile_desktop et_pb_setting_mobile_active" data-default="0px" value="0″ min="0″ max="100″ step="1″ data-device="desktop" /><input type="range" class="et-pb-main-setting et-pb-range et_pb_setting_mobile et_pb_setting_mobile_tablet" data-default="0px" value="0″ min="0″ max="100″ step="1″ data-device="tablet" data-has_saved_value="no" /><input type="range" class="et-pb-main-setting et-pb-range et_pb_setting_mobile et_pb_setting_mobile_phone" data-default="0px" value="0″ min="0″ max="100″ step="1″ data-device="phone" data-has_saved_value="no" />
<input id="et_pb_header_letter_spacing" type="text" class="regular-text et-pb-range-input et_pb_setting_mobile et_pb_setting_mobile_active et_pb_setting_mobile_desktop" value="0px" data-default="0px" data-device="desktop" /><input id="et_pb_header_letter_spacing_tablet" type="text" class="regular-text et-pb-range-input et_pb_setting_mobile et_pb_setting_mobile_tablet" data-default="0px" value="0px" data-device="tablet" data-has_saved_value="no" /><input id="et_pb_header_letter_spacing_phone" type="text" class="regular-text et-pb-range-input et_pb_setting_mobile et_pb_setting_mobile_phone" data-default="0px" value="0px" data-device="phone" data-has_saved_value="no" /><input id="et_pb_header_letter_spacing_last_edited" type="hidden" class="et_pb_mobile_last_edited_field" value="" ><span class="et-pb-mobile-settings-toggle"></span><span class="et-pb-reset-setting"></span>
</div> <!– .et-pb-option-container –>
</div> <!– .et-pb-option –>
<div class="et-pb-option et-pb-option–range" tabindex="-1″>
<label for="et_pb_header_line_height">Header Line Height: </label>
<div class="et-pb-option-container et-pb-option-container–range">
<div class="et_pb_mobile_settings_tabs">
<a href="#" class="et_pb_mobile_settings_tab et_pb_mobile_settings_active_tab" data-settings_tab="desktop">
Desktop
</a>
<a href="#" class="et_pb_mobile_settings_tab" data-settings_tab="tablet">
Tablet
</a>
<a href="#" class="et_pb_mobile_settings_tab" data-settings_tab="phone">
Smartphone
</a>
</div>
<input type="range" class="et-pb-main-setting et-pb-range et_pb_setting_mobile et_pb_setting_mobile_desktop et_pb_setting_mobile_active" data-default="1em" value="1″ min="1″ max="3″ step="0.1″ data-device="desktop" /><input type="range" class="et-pb-main-setting et-pb-range et_pb_setting_mobile et_pb_setting_mobile_tablet" data-default="1em" value="1″ min="1″ max="3″ step="0.1″ data-device="tablet" data-has_saved_value="no" /><input type="range" class="et-pb-main-setting et-pb-range et_pb_setting_mobile et_pb_setting_mobile_phone" data-default="1em" value="1″ min="1″ max="3″ step="0.1″ data-device="phone" data-has_saved_value="no" />
<input id="et_pb_header_line_height" type="text" class="regular-text et-pb-range-input et_pb_setting_mobile et_pb_setting_mobile_active et_pb_setting_mobile_desktop" value="1em" data-default="1em" data-device="desktop" /><input id="et_pb_header_line_height_tablet" type="text" class="regular-text et-pb-range-input et_pb_setting_mobile et_pb_setting_mobile_tablet" data-default="1em" value="1em" data-device="tablet" data-has_saved_value="no" /><input id="et_pb_header_line_height_phone" type="text" class="regular-text et-pb-range-input et_pb_setting_mobile et_pb_setting_mobile_phone" data-default="1em" value="1em" data-device="phone" data-has_saved_value="no" /><input id="et_pb_header_line_height_last_edited" type="hidden" class="et_pb_mobile_last_edited_field" value="" ><span class="et-pb-mobile-settings-toggle"></span><span class="et-pb-reset-setting"></span>
</div> <!– .et-pb-option-container –>
</div> <!– .et-pb-option –>
<div class="et-pb-option et-pb-option–font" tabindex="-1″>
<label for="et_pb_text_font_select">Text Font: </label>
<div class="et-pb-option-container et-pb-option-container–font">
<select name="et_pb_text_font_select" id="et_pb_text_font_select" class="regular-text et-pb-font-select et-pb-helper-field">
<option value="default">Default</option><option value="Georgia">Georgia</option><option value="Times New Roman">Times New Roman</option><option value="Arial">Arial</option><option value="Trebuchet">Trebuchet</option><option value="Verdana">Verdana</option><option value="Abel">Abel</option><option value="Amatic SC">Amatic SC</option><option value="Arimo">Arimo</option><option value="Arvo">Arvo</option><option value="Bevan">Bevan</option><option value="Bitter">Bitter</option><option value="Black Ops One">Black Ops One</option><option value="Boogaloo">Boogaloo</option><option value="Bree Serif">Bree Serif</option><option value="Calligraffitti">Calligraffitti</option><option value="Cantata One">Cantata One</option><option value="Cardo">Cardo</option><option value="Changa One">Changa One</option><option value="Cherry Cream Soda">Cherry Cream Soda</option><option value="Chewy">Chewy</option><option value="Comfortaa">Comfortaa</option><option value="Coming Soon">Coming Soon</option><option value="Covered By Your Grace">Covered By Your Grace</option><option value="Crafty Girls">Crafty Girls</option><option value="Crete Round">Crete Round</option><option value="Crimson Text">Crimson Text</option><option value="Cuprum">Cuprum</option><option value="Dancing Script">Dancing Script</option><option value="Dosis">Dosis</option><option value="Droid Sans">Droid Sans</option><option value="Droid Serif">Droid Serif</option><option value="Francois One">Francois One</option><option value="Fredoka One">Fredoka One</option><option value="The Girl Next Door">The Girl Next Door</option><option value="Gloria Hallelujah">Gloria Hallelujah</option><option value="Happy Monkey">Happy Monkey</option><option value="Indie Flower">Indie Flower</option><option value="Josefin Slab">Josefin Slab</option><option value="Judson">Judson</option><option value="Kreon">Kreon</option><option value="Lato">Lato</option><option value="Lato Light">Lato Light</option><option value="Leckerli One">Leckerli One</option><option value="Lobster">Lobster</option><option value="Lobster Two">Lobster Two</option><option value="Lora">Lora</option><option value="Luckiest Guy">Luckiest Guy</option><option value="Merriweather">Merriweather</option><option value="Metamorphous">Metamorphous</option><option value="Montserrat">Montserrat</option><option value="Noticia Text">Noticia Text</option><option value="Nova Square">Nova Square</option><option value="Nunito">Nunito</option><option value="Old Standard TT">Old Standard TT</option><option value="Open Sans">Open Sans</option><option value="Open Sans Condensed">Open Sans Condensed</option><option value="Open Sans Light">Open Sans Light</option><option value="Oswald">Oswald</option><option value="Pacifico">Pacifico</option><option value="Passion One">Passion One</option><option value="Patrick Hand">Patrick Hand</option><option value="Permanent Marker">Permanent Marker</option><option value="Play">Play</option><option value="Playfair Display">Playfair Display</option><option value="Poiret One">Poiret One</option><option value="PT Sans">PT Sans</option><option value="PT Sans Narrow">PT Sans Narrow</option><option value="PT Serif">PT Serif</option><option value="Raleway">Raleway</option><option value="Raleway Light">Raleway Light</option><option value="Reenie Beanie">Reenie Beanie</option><option value="Righteous">Righteous</option><option value="Roboto">Roboto</option><option value="Roboto Condensed">Roboto Condensed</option><option value="Roboto Light">Roboto Light</option><option value="Rock Salt">Rock Salt</option><option value="Rokkitt">Rokkitt</option><option value="Sanchez">Sanchez</option><option value="Satisfy">Satisfy</option><option value="Schoolbell">Schoolbell</option><option value="Shadows Into Light">Shadows Into Light</option><option value="Source Sans Pro">Source Sans Pro</option><option value="Source Sans Pro Light">Source Sans Pro Light</option><option value="Special Elite">Special Elite</option><option value="Squada One">Squada One</option><option value="Tangerine">Tangerine</option><option value="Ubuntu">Ubuntu</option><option value="Unkempt">Unkempt</option><option value="Vollkorn">Vollkorn</option><option value="Walter Turncoat">Walter Turncoat</option><option value="Yanone Kaffeesatz">Yanone Kaffeesatz</option>
</select>
<div class="et_builder_font_styles mce-toolbar">
<div class="et_builder_bold_font et_builder_font_style mce-widget mce-btn">
<button type="button">
<i class="mce-ico mce-i-bold"></i>
</button>
</div>
<div class="et_builder_italic_font et_builder_font_style mce-widget mce-btn">
<button type="button">
<i class="mce-ico mce-i-italic"></i>
</button>
</div>
<div class="et_builder_uppercase_font et_builder_font_style mce-widget mce-btn">
<button type="button">
<i class="mce-ico mce-i-uppercase"></i>
</button>
</div>
<div class="et_builder_underline_font et_builder_font_style mce-widget mce-btn">
<button type="button">
<i class="mce-ico mce-i-underline"></i>
</button>
</div>
</div> <!– .et_builder_font_styles –><input type="hidden" name="et_pb_text_font" id="et_pb_text_font" class="et-pb-main-setting regular-text et-pb-font-select" data-default="||||" value="||||" /><span class="et-pb-reset-setting"></span>
</div> <!– .et-pb-option-container –>
</div> <!– .et-pb-option –>
<div class="et-pb-option et-pb-option–range" tabindex="-1″>
<label for="et_pb_text_font_size">Text Font Size: </label>
<div class="et-pb-option-container et-pb-option-container–range">
<div class="et_pb_mobile_settings_tabs">
<a href="#" class="et_pb_mobile_settings_tab et_pb_mobile_settings_active_tab" data-settings_tab="desktop">
Desktop
</a>
<a href="#" class="et_pb_mobile_settings_tab" data-settings_tab="tablet">
Tablet
</a>
<a href="#" class="et_pb_mobile_settings_tab" data-settings_tab="phone">
Smartphone
</a>
</div>
<input type="range" class="et-pb-main-setting et-pb-range et_pb_setting_mobile et_pb_setting_mobile_desktop et_pb_setting_mobile_active" data-default="14″ value="14″ min="1″ max="100″ step="1″ data-device="desktop" /><input type="range" class="et-pb-main-setting et-pb-range et_pb_setting_mobile et_pb_setting_mobile_tablet" data-default="14″ value="14″ min="1″ max="100″ step="1″ data-device="tablet" data-has_saved_value="no" /><input type="range" class="et-pb-main-setting et-pb-range et_pb_setting_mobile et_pb_setting_mobile_phone" data-default="14″ value="14″ min="1″ max="100″ step="1″ data-device="phone" data-has_saved_value="no" />
<input id="et_pb_text_font_size" type="text" class="regular-text et-pb-range-input et_pb_setting_mobile et_pb_setting_mobile_active et_pb_setting_mobile_desktop" value="14″ data-default="14″ data-device="desktop" /><input id="et_pb_text_font_size_tablet" type="text" class="regular-text et-pb-range-input et_pb_setting_mobile et_pb_setting_mobile_tablet" data-default="14″ value="14″ data-device="tablet" data-has_saved_value="no" /><input id="et_pb_text_font_size_phone" type="text" class="regular-text et-pb-range-input et_pb_setting_mobile et_pb_setting_mobile_phone" data-default="14″ value="14″ data-device="phone" data-has_saved_value="no" /><input id="et_pb_text_font_size_last_edited" type="hidden" class="et_pb_mobile_last_edited_field" value="" ><span class="et-pb-mobile-settings-toggle"></span><span class="et-pb-reset-setting"></span>
</div> <!– .et-pb-option-container –>
</div> <!– .et-pb-option –>
<div class="et-pb-option et-pb-option–color" tabindex="-1″>
<label for="et_pb_text_text_color">Text Text Color: </label>
<div class="et-pb-option-container et-pb-option-container–color">
<span class="et-pb-custom-color-button et-pb-choose-custom-color-button"><span>Choose Custom Color</span></span>
<div class="et-pb-custom-color-container et_pb_hidden">
<input class="et-pb-color-picker-hex" type="text" maxlength="7″ placeholder="Hex Value" data-selected-value="" value="" />
<input id="et_pb_text_text_color" class="et-pb-main-setting et-pb-custom-color-picker" type="hidden" value="" />
<span class="et-pb-reset-setting"></span>
</div> <!– .et-pb-custom-color-container –>
</div> <!– .et-pb-option-container –>
</div> <!– .et-pb-option –>
<div class="et-pb-option et-pb-option–range" tabindex="-1″>
<label for="et_pb_text_letter_spacing">Text Letter Spacing: </label>
<div class="et-pb-option-container et-pb-option-container–range">
<div class="et_pb_mobile_settings_tabs">
<a href="#" class="et_pb_mobile_settings_tab et_pb_mobile_settings_active_tab" data-settings_tab="desktop">
Desktop
</a>
<a href="#" class="et_pb_mobile_settings_tab" data-settings_tab="tablet">
Tablet
</a>
<a href="#" class="et_pb_mobile_settings_tab" data-settings_tab="phone">
Smartphone
</a>
</div>
<input type="range" class="et-pb-main-setting et-pb-range et_pb_setting_mobile et_pb_setting_mobile_desktop et_pb_setting_mobile_active" data-default="0px" value="0″ min="0″ max="100″ step="1″ data-device="desktop" /><input type="range" class="et-pb-main-setting et-pb-range et_pb_setting_mobile et_pb_setting_mobile_tablet" data-default="0px" value="0″ min="0″ max="100″ step="1″ data-device="tablet" data-has_saved_value="no" /><input type="range" class="et-pb-main-setting et-pb-range et_pb_setting_mobile et_pb_setting_mobile_phone" data-default="0px" value="0″ min="0″ max="100″ step="1″ data-device="phone" data-has_saved_value="no" />
<input id="et_pb_text_letter_spacing" type="text" class="regular-text et-pb-range-input et_pb_setting_mobile et_pb_setting_mobile_active et_pb_setting_mobile_desktop" value="0px" data-default="0px" data-device="desktop" /><input id="et_pb_text_letter_spacing_tablet" type="text" class="regular-text et-pb-range-input et_pb_setting_mobile et_pb_setting_mobile_tablet" data-default="0px" value="0px" data-device="tablet" data-has_saved_value="no" /><input id="et_pb_text_letter_spacing_phone" type="text" class="regular-text et-pb-range-input et_pb_setting_mobile et_pb_setting_mobile_phone" data-default="0px" value="0px" data-device="phone" data-has_saved_value="no" /><input id="et_pb_text_letter_spacing_last_edited" type="hidden" class="et_pb_mobile_last_edited_field" value="" ><span class="et-pb-mobile-settings-toggle"></span><span class="et-pb-reset-setting"></span>
</div> <!– .et-pb-option-container –>
</div> <!– .et-pb-option –>
<div class="et-pb-option et-pb-option–range" tabindex="-1″>
<label for="et_pb_text_line_height">Text Line Height: </label>
<div class="et-pb-option-container et-pb-option-container–range">
<div class="et_pb_mobile_settings_tabs">
<a href="#" class="et_pb_mobile_settings_tab et_pb_mobile_settings_active_tab" data-settings_tab="desktop">
Desktop
</a>
<a href="#" class="et_pb_mobile_settings_tab" data-settings_tab="tablet">
Tablet
</a>
<a href="#" class="et_pb_mobile_settings_tab" data-settings_tab="phone">
Smartphone
</a>
</div>
<input type="range" class="et-pb-main-setting et-pb-range et_pb_setting_mobile et_pb_setting_mobile_desktop et_pb_setting_mobile_active" data-default="1.7em" value="1.7″ min="1″ max="3″ step="0.1″ data-device="desktop" /><input type="range" class="et-pb-main-setting et-pb-range et_pb_setting_mobile et_pb_setting_mobile_tablet" data-default="1.7em" value="1.7″ min="1″ max="3″ step="0.1″ data-device="tablet" data-has_saved_value="no" /><input type="range" class="et-pb-main-setting et-pb-range et_pb_setting_mobile et_pb_setting_mobile_phone" data-default="1.7em" value="1.7″ min="1″ max="3″ step="0.1″ data-device="phone" data-has_saved_value="no" />
<input id="et_pb_text_line_height" type="text" class="regular-text et-pb-range-input et_pb_setting_mobile et_pb_setting_mobile_active et_pb_setting_mobile_desktop" value="1.7em" data-default="1.7em" data-device="desktop" /><input id="et_pb_text_line_height_tablet" type="text" class="regular-text et-pb-range-input et_pb_setting_mobile et_pb_setting_mobile_tablet" data-default="1.7em" value="1.7em" data-device="tablet" data-has_saved_value="no" /><input id="et_pb_text_line_height_phone" type="text" class="regular-text et-pb-range-input et_pb_setting_mobile et_pb_setting_mobile_phone" data-default="1.7em" value="1.7em" data-device="phone" data-has_saved_value="no" /><input id="et_pb_text_line_height_last_edited" type="hidden" class="et_pb_mobile_last_edited_field" value="" ><span class="et-pb-mobile-settings-toggle"></span><span class="et-pb-reset-setting"></span>
</div> <!– .et-pb-option-container –>
</div> <!– .et-pb-option –>
<div class="et-pb-option et-pb-option–color-alpha" tabindex="-1″>
<label for="et_pb_background_color">Background Color: </label>
<div class="et-pb-option-container et-pb-option-container–color-alpha">
<span class="et-pb-custom-color-button et-pb-choose-custom-color-button"><span>Choose Custom Color</span></span>
<div class="et-pb-custom-color-container et_pb_hidden">
<input class="et-pb-color-picker-hex et-pb-color-picker-hex-alpha" type="text" data-alpha="true" placeholder="Hex Value" data-selected-value="" value="" />
<input id="et_pb_background_color" class="et-pb-main-setting et-pb-custom-color-picker" type="hidden" value="" />
<span class="et-pb-reset-setting"></span>
</div> <!– .et-pb-custom-color-container –>
</div> <!– .et-pb-option-container –>
</div> <!– .et-pb-option –>
<div class="et-pb-option et-pb-option–upload" tabindex="-1″>
<label for="et_pb_background_image">Background Image: </label>
<div class="et-pb-option-container et-pb-option-container–upload">
<input id="et_pb_background_image" type="text" class="et-pb-main-setting regular-text et-pb-upload-field" value="" />
<input type="button" class="button button-upload et-pb-upload-button" value="Upload an image" data-choose="Choose a Background Image" data-update="Set As Background" data-type="image" /><span class="et-pb-reset-setting"></span>
</div> <!– .et-pb-option-container –>
</div> <!– .et-pb-option –>
<div class="et-pb-option et-pb-option–yes_no_button" tabindex="-1″>
<label for="et_pb_use_border_color">Use Border: </label>
<div class="et-pb-option-container et-pb-option-container–yes_no_button">
<div class="et_pb_yes_no_button_wrapper ">
<div class="et_pb_yes_no_button et_pb_off_state">
<span class="et_pb_value_text et_pb_on_value">Yes</span>
<span class="et_pb_button_slider"></span>
<span class="et_pb_value_text et_pb_off_value">No</span>
</div>
<select name="et_pb_use_border_color" id="et_pb_use_border_color" class="et-pb-main-setting regular-text et-pb-affects" data-affects="border_color, border_width, border_style">
<option value="off" selected=&quot;selected&quot;>No</option>
<option value="on">Yes</option>
</select>
</div><span class="et-pb-reset-setting"></span>
</div> <!– .et-pb-option-container –>
</div> <!– .et-pb-option –>
<div class="et-pb-option et-pb-option–color et-pb-depends" tabindex="-1″>
<label for="et_pb_border_color">Border Color: </label>
<div class="et-pb-option-container et-pb-option-container–color">
<input id="et_pb_border_color" class="et-pb-color-picker-hex et-pb-main-setting" type="text" maxlength="7″ placeholder="Hex Value" data-selected-value="#ffffff" value="#ffffff" data-default-color="#ffffff" />
<span class="et-pb-reset-setting"></span>
</div> <!– .et-pb-option-container –>
</div> <!– .et-pb-option –>
<div class="et-pb-option et-pb-option–range et-pb-depends" tabindex="-1″>
<label for="et_pb_border_width">Border Width: </label>
<div class="et-pb-option-container et-pb-option-container–range">
<input type="range" class="et-pb-main-setting et-pb-range" data-default="1px" value="1″ />
<input id="et_pb_border_width" type="text" class="regular-text et-pb-range-input" value="1px" data-default="1px" /><span class="et-pb-reset-setting"></span>
</div> <!– .et-pb-option-container –>
</div> <!– .et-pb-option –>
<div class="et-pb-option et-pb-option–select et-pb-depends" tabindex="-1″>
<label for="et_pb_border_style">Border Style: </label>
<div class="et-pb-option-container et-pb-option-container–select">
<select name="et_pb_border_style" id="et_pb_border_style" class="et-pb-main-setting">
<option value="solid" selected=&quot;selected&quot;>Solid</option>
<option value="dotted">Dotted</option>
<option value="dashed">Dashed</option>
<option value="double">Double</option>
<option value="groove">Groove</option>
<option value="ridge">Ridge</option>
<option value="inset">Inset</option>
<option value="outset">Outset</option>
</select>
<span class="et-pb-reset-setting"></span>
</div> <!– .et-pb-option-container –>
</div> <!– .et-pb-option –>
<div class="et-pb-option et-pb-option–custom_margin" tabindex="-1″>
<label class="et_custom_margin_label">Custom Margin: </label>
<div class="et-pb-option-container et-pb-option-container–custom_margin">
<div class="et_pb_mobile_settings_tabs">
<a href="#" class="et_pb_mobile_settings_tab et_pb_mobile_settings_active_tab" data-settings_tab="desktop">
Desktop
</a>
<a href="#" class="et_pb_mobile_settings_tab" data-settings_tab="tablet">
Tablet
</a>
<a href="#" class="et_pb_mobile_settings_tab" data-settings_tab="phone">
Smartphone
</a>
</div>
<div class="et_custom_margin_padding">
<label>
Top
<input type="text" class="et_custom_margin et_custom_margin_top auto_important et_pb_setting_mobile et_pb_setting_mobile_desktop et_pb_setting_mobile_active" data-device="desktop" />
<input type="text" class="et_custom_margin et_pb_setting_mobile et_pb_setting_mobile_tablet et_custom_margin_top auto_important" data-device="tablet" />
<input type="text" class="et_custom_margin et_pb_setting_mobile et_pb_setting_mobile_phone et_custom_margin_top auto_important" data-device="phone" />
</label>
<label>
Right
<input type="text" class="et_custom_margin et_custom_margin_right auto_important et_pb_setting_mobile et_pb_setting_mobile_desktop et_pb_setting_mobile_active" data-device="desktop" />
<input type="text" class="et_custom_margin et_pb_setting_mobile et_pb_setting_mobile_tablet et_custom_margin_right auto_important" data-device="tablet" />
<input type="text" class="et_custom_margin et_pb_setting_mobile et_pb_setting_mobile_phone et_custom_margin_right auto_important" data-device="phone" />
</label>
<label>
Bottom
<input type="text" class="et_custom_margin et_custom_margin_bottom auto_important et_pb_setting_mobile et_pb_setting_mobile_desktop et_pb_setting_mobile_active" data-device="desktop" />
<input type="text" class="et_custom_margin et_pb_setting_mobile et_pb_setting_mobile_tablet et_custom_margin_bottom auto_important" data-device="tablet" />
<input type="text" class="et_custom_margin et_pb_setting_mobile et_pb_setting_mobile_phone et_custom_margin_bottom auto_important" data-device="phone" />
</label>
<label>
Left
<input type="text" class="et_custom_margin et_custom_margin_left auto_important et_pb_setting_mobile et_pb_setting_mobile_desktop et_pb_setting_mobile_active" data-device="desktop" />
<input type="text" class="et_custom_margin et_pb_setting_mobile et_pb_setting_mobile_tablet et_custom_margin_left auto_important" data-device="tablet" />
<input type="text" class="et_custom_margin et_pb_setting_mobile et_pb_setting_mobile_phone et_custom_margin_left auto_important" data-device="phone" />
</label>
<input type="hidden" name="et_pb_custom_margin" data-default="" id="et_pb_custom_margin" class="et_custom_margin_main et-pb-main-setting et_pb_setting_mobile et_pb_setting_mobile_desktop et_pb_setting_mobile_active" data-device="desktop" value="" />
<input type="hidden" name="et_pb_custom_margin_tablet" data-default="" id="et_pb_custom_margin_tablet" class="et-pb-main-setting et_custom_margin_main et_pb_setting_mobile et_pb_setting_mobile_tablet" data-device="tablet" value="" data-has_saved_value="no" />
<input type="hidden" name="et_pb_custom_margin_phone" data-default="" id="et_pb_custom_margin_phone" class="et-pb-main-setting et_custom_margin_main et_pb_setting_mobile et_pb_setting_mobile_phone" data-device="phone" value="" data-has_saved_value="no" />
<input id="et_pb_custom_margin_last_edited" type="hidden" class="et_pb_mobile_last_edited_field" value="" >
</div> <!– .et_custom_margin_padding –><span class="et-pb-mobile-settings-toggle"></span><span class="et-pb-reset-setting"></span>
</div> <!– .et-pb-option-container –>
</div> <!– .et-pb-option –>
<div class="et-pb-option et-pb-option–custom_padding" tabindex="-1″>
<label class="et_custom_margin_label">Custom Padding: </label>
<div class="et-pb-option-container et-pb-option-container–custom_padding">
<div class="et_pb_mobile_settings_tabs">
<a href="#" class="et_pb_mobile_settings_tab et_pb_mobile_settings_active_tab" data-settings_tab="desktop">
Desktop
</a>
<a href="#" class="et_pb_mobile_settings_tab" data-settings_tab="tablet">
Tablet
</a>
<a href="#" class="et_pb_mobile_settings_tab" data-settings_tab="phone">
Smartphone
</a>
</div>
<div class="et_custom_margin_padding">
<label>
Top
<input type="text" class="et_custom_margin et_custom_margin_top auto_important et_pb_setting_mobile et_pb_setting_mobile_desktop et_pb_setting_mobile_active" data-device="desktop" />
<input type="text" class="et_custom_margin et_pb_setting_mobile et_pb_setting_mobile_tablet et_custom_margin_top auto_important" data-device="tablet" />
<input type="text" class="et_custom_margin et_pb_setting_mobile et_pb_setting_mobile_phone et_custom_margin_top auto_important" data-device="phone" />
</label>
<label>
Right
<input type="text" class="et_custom_margin et_custom_margin_right auto_important et_pb_setting_mobile et_pb_setting_mobile_desktop et_pb_setting_mobile_active" data-device="desktop" />
<input type="text" class="et_custom_margin et_pb_setting_mobile et_pb_setting_mobile_tablet et_custom_margin_right auto_important" data-device="tablet" />
<input type="text" class="et_custom_margin et_pb_setting_mobile et_pb_setting_mobile_phone et_custom_margin_right auto_important" data-device="phone" />
</label>
<label>
Bottom
<input type="text" class="et_custom_margin et_custom_margin_bottom auto_important et_pb_setting_mobile et_pb_setting_mobile_desktop et_pb_setting_mobile_active" data-device="desktop" />
<input type="text" class="et_custom_margin et_pb_setting_mobile et_pb_setting_mobile_tablet et_custom_margin_bottom auto_important" data-device="tablet" />
<input type="text" class="et_custom_margin et_pb_setting_mobile et_pb_setting_mobile_phone et_custom_margin_bottom auto_important" data-device="phone" />
</label>
<label>
Left
<input type="text" class="et_custom_margin et_custom_margin_left auto_important et_pb_setting_mobile et_pb_setting_mobile_desktop et_pb_setting_mobile_active" data-device="desktop" />
<input type="text" class="et_custom_margin et_pb_setting_mobile et_pb_setting_mobile_tablet et_custom_margin_left auto_important" data-device="tablet" />
<input type="text" class="et_custom_margin et_pb_setting_mobile et_pb_setting_mobile_phone et_custom_margin_left auto_important" data-device="phone" />
</label>
<input type="hidden" name="et_pb_custom_padding" data-default="" id="et_pb_custom_padding" class="et_custom_margin_main et-pb-main-setting et_pb_setting_mobile et_pb_setting_mobile_desktop et_pb_setting_mobile_active" data-device="desktop" value="" />
<input type="hidden" name="et_pb_custom_padding_tablet" data-default="" id="et_pb_custom_padding_tablet" class="et-pb-main-setting et_custom_margin_main et_pb_setting_mobile et_pb_setting_mobile_tablet" data-device="tablet" value="" data-has_saved_value="no" />
<input type="hidden" name="et_pb_custom_padding_phone" data-default="" id="et_pb_custom_padding_phone" class="et-pb-main-setting et_custom_margin_main et_pb_setting_mobile et_pb_setting_mobile_phone" data-device="phone" value="" data-has_saved_value="no" />
<input id="et_pb_custom_padding_last_edited" type="hidden" class="et_pb_mobile_last_edited_field" value="" >
</div> <!– .et_custom_margin_padding –><span class="et-pb-mobile-settings-toggle"></span><span class="et-pb-reset-setting"></span>
</div> <!– .et-pb-option-container –>
</div> <!– .et-pb-option –>
</div> <!– .et-pb-options-tab_advanced –><div class="et-pb-options-tab et-pb-options-tab-custom_css">
<div class="et-pb-option et-pb-option–text et_pb_custom_css_regular" tabindex="-1″>
<label for="et_pb_module_id">CSS ID: </label>
<div class="et-pb-option-container et-pb-option-container–text">
<input id="et_pb_module_id" type="text" class="regular-text et-pb-main-setting" value="" />
</div> <!– .et-pb-option-container –>
</div> <!– .et-pb-option –>
<div class="et-pb-option et-pb-option–text et_pb_custom_css_regular" tabindex="-1″>
<label for="et_pb_module_class">CSS Class: </label>
<div class="et-pb-option-container et-pb-option-container–text">
<input id="et_pb_module_class" type="text" class="regular-text et-pb-main-setting" value="" />
</div> <!– .et-pb-option-container –>
</div> <!– .et-pb-option –>
<div class="et-pb-option et-pb-option–custom_css" tabindex="-1″>
<label for="et_pb_custom_css_before">Before:<span>.et_pb_text_0:before</span> </label>
<div class="et-pb-option-container et-pb-option-container–custom_css et-pb-custom-css-option">
<textarea class="et-pb-main-setting large-text coderegular-text" rows="4″ cols="50″ id="et_pb_custom_css_before"></textarea>
</div> <!– .et-pb-option-container –>
</div> <!– .et-pb-option –>
<div class="et-pb-option et-pb-option–custom_css" tabindex="-1″>
<label for="et_pb_custom_css_main_element">Main Element:<span>.et_pb_text_0</span> </label>
<div class="et-pb-option-container et-pb-option-container–custom_css et-pb-custom-css-option">
<textarea class="et-pb-main-setting large-text coderegular-text" rows="4″ cols="50″ id="et_pb_custom_css_main_element"></textarea>
</div> <!– .et-pb-option-container –>
</div> <!– .et-pb-option –>
<div class="et-pb-option et-pb-option–custom_css" tabindex="-1″>
<label for="et_pb_custom_css_after">After:<span>.et_pb_text_0:after</span> </label>
<div class="et-pb-option-container et-pb-option-container–custom_css et-pb-custom-css-option">
<textarea class="et-pb-main-setting large-text coderegular-text" rows="4″ cols="50″ id="et_pb_custom_css_after"></textarea>
</div> <!– .et-pb-option-container –>
</div> <!– .et-pb-option –>
</div> <!– .et-pb-options-tab_custom_css –>
</div> <!– .et-pb-options-tabs –>
<div class="et-pb-preview-tab"></div> <!– .et-pb-preview-tab –>
</div> <!– .et-pb-main-settings –>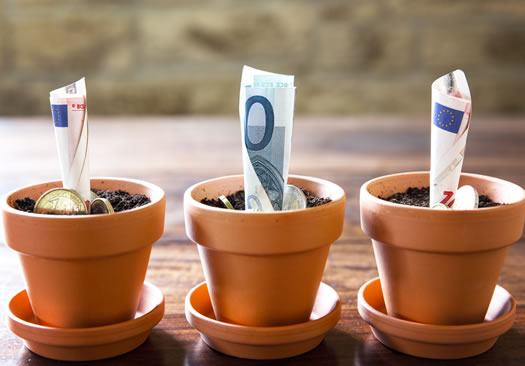 Financial Planning – What is it and why should you care?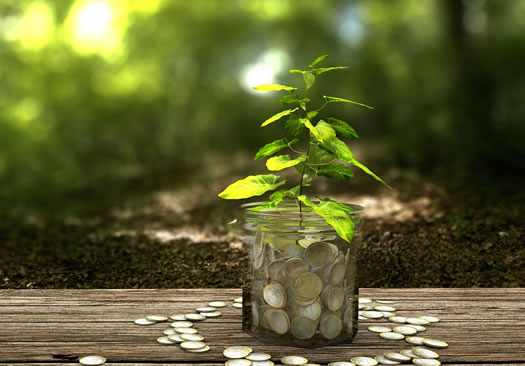 I have savings – are they in the right place?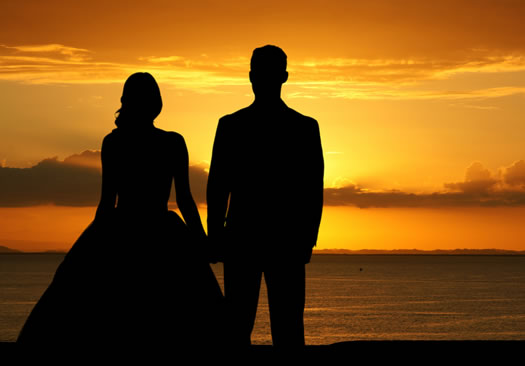 What would happen if I or my spouse died?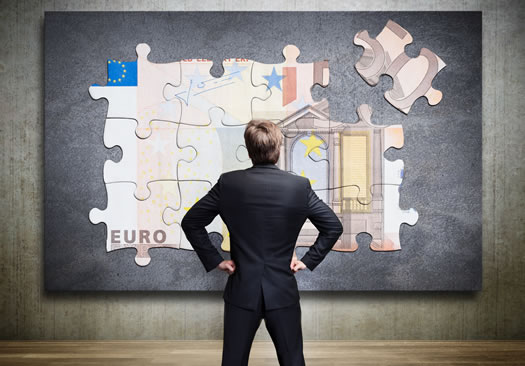 I have a lump sum, what should I do with it?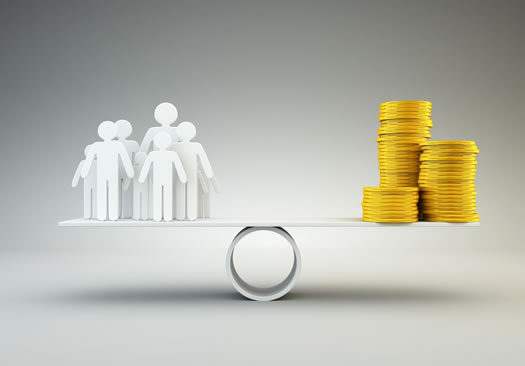 How do I budget for School/College Fees/Holidays/Cars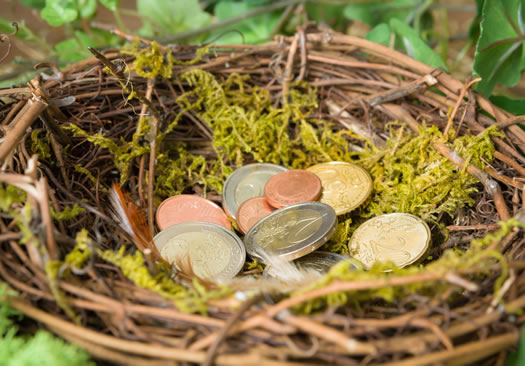 Do I need to plan for my retirement?
Request a call back

It costs nothing to talk to us.
We offer expertise & Independent Partial Financial Advice